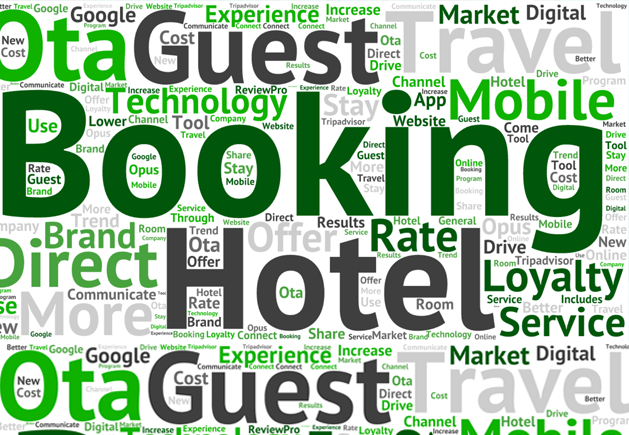 A recent study by Kalibri Labs for the Hospitality Asset Managers Association found the cost of guest acquisition has risen in recent years, increasing at twice the rate of RevPar. These costs include OTA commissions, PPC and other marketing costs. The end result is reduced profitability and ROI for hotels.
As more intermediaries get between you and your guests, and technology increasingly digitises the guest experience, building direct relationships with guests has never been more important.
Email generates a higher ROI and is 40x more effective than social
Research shows that email is one of the most effective ways to engage with guests. For every dollar spent on email marketing, brands generate nearly $41 in sales, which outperforms mobile marketing ($10.51 per dollar spent), social media ($12.71), display ($19.72) and search ($22.24).
McKinsey & Company have found email to be 40 times more successful in increasing acquisition than either Facebook or Twitter.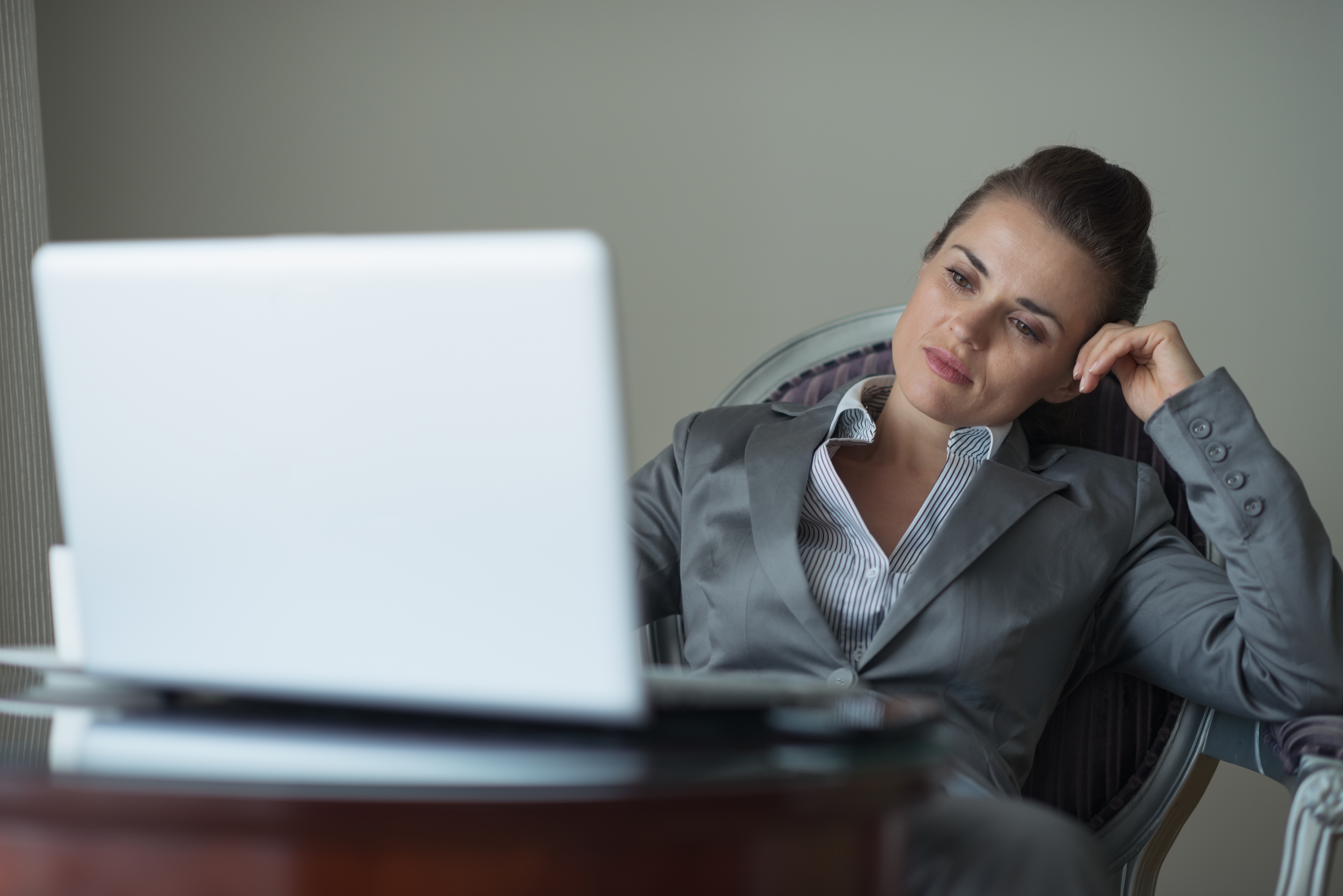 More than a seasonal campaign
As well an extension of a seasonal campaign a truly strategic, segmented approach to CRM based on a guest's preferences, spend, demographic and stay pattern can significantly increase bookings.
Not all guests are equal and valuable guests should be identified. Hoteliers should develop different strategies depending on the value of the guest.
– Basak Denizci Guillet, Associate Professor, The School of Hotel & Tourism Management, Hong Kong Polytechnic University
Hotels are poised to enhance and push data to work even harder for email campaigns
Guest profiles can be enhanced, enriched and more deeply representative of spend, preference and sentiment. This data again can enrich your email campaigns, making them more segmented, more personalised, more relevant and thus more effective.
50% of hospitality spend will come from millennials by 2030 so the next generation of hotel communications needs to fuse data-driven insights with newer practices that only marketing technology can provide. With automated marketing platforms (AMP) and the dynamic potential of email, your hotel marketing strategy can further evolve.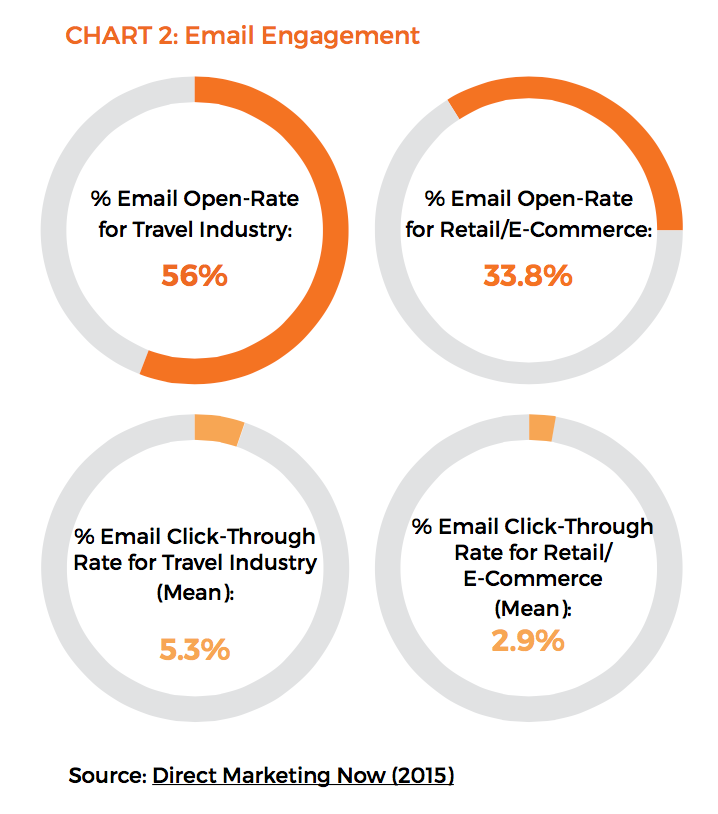 The hotel/travel industry enjoys some of the highest email open and click through rates
Effective email content & design
According to a study by Pardot (Salesforce), 80% of marketeers ranked email content & design as the most critical aspect of successful email marketing. 66% of them ranked it as the most effective aspect of an email, too.
How you position your hotel, your brand and execute your offer is a science as much as an art and requires skilled design & copywriting, from image selection to messaging hierarchy to that all-important subject heading and CTA.
Tech savvy design + human context delivery
More emails are read on mobile than desktop but optimising email for mobile isn't just about the size of the screen. It's also about the size of the attention span and the context of the guest.
Google has just released a report entitled, "The New Multi-screen World: Understanding Cross-platform Consumer Behaviour", which found that the device we choose to use is often driven by our context: where we are, what we want to accomplish and the amount of time needed. People have a lot going on when they're mobile, and as a certified Google Partner we're embracing this insight as well as designing campaigns for a human context to drive increased bookings for our hotel clients.
At LAW Creative we understand hotels, and we understand guest data. We not only understand 3rd party marketing and CRM technology but we also develop our own. Above all, we understand how to get the best out of your data and create award-winning, effective email campaigns and CRM strategy that drives results.
For email campaigns that deliver ROI, please contact Keith.Sammels@lawcreative.co.uk.