THE WORLD'S FAVOURITE COLOUR
by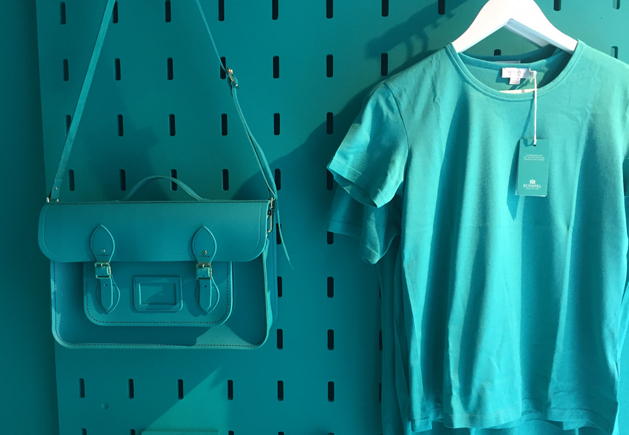 It's official – the world's favourite colour is green.
Or blue.
Earlier this year, Hull 2017 UK City of Culture and paper merchant GF Smith teamed up to invite people to select their favourite shade online by hovering their mouse over an infinite palette of shades and clicking on the colour they found most appealing. The selections of the 30,000 people across 100 countries who took part were then combined to find out which was the most popular, and the colour above came out on top.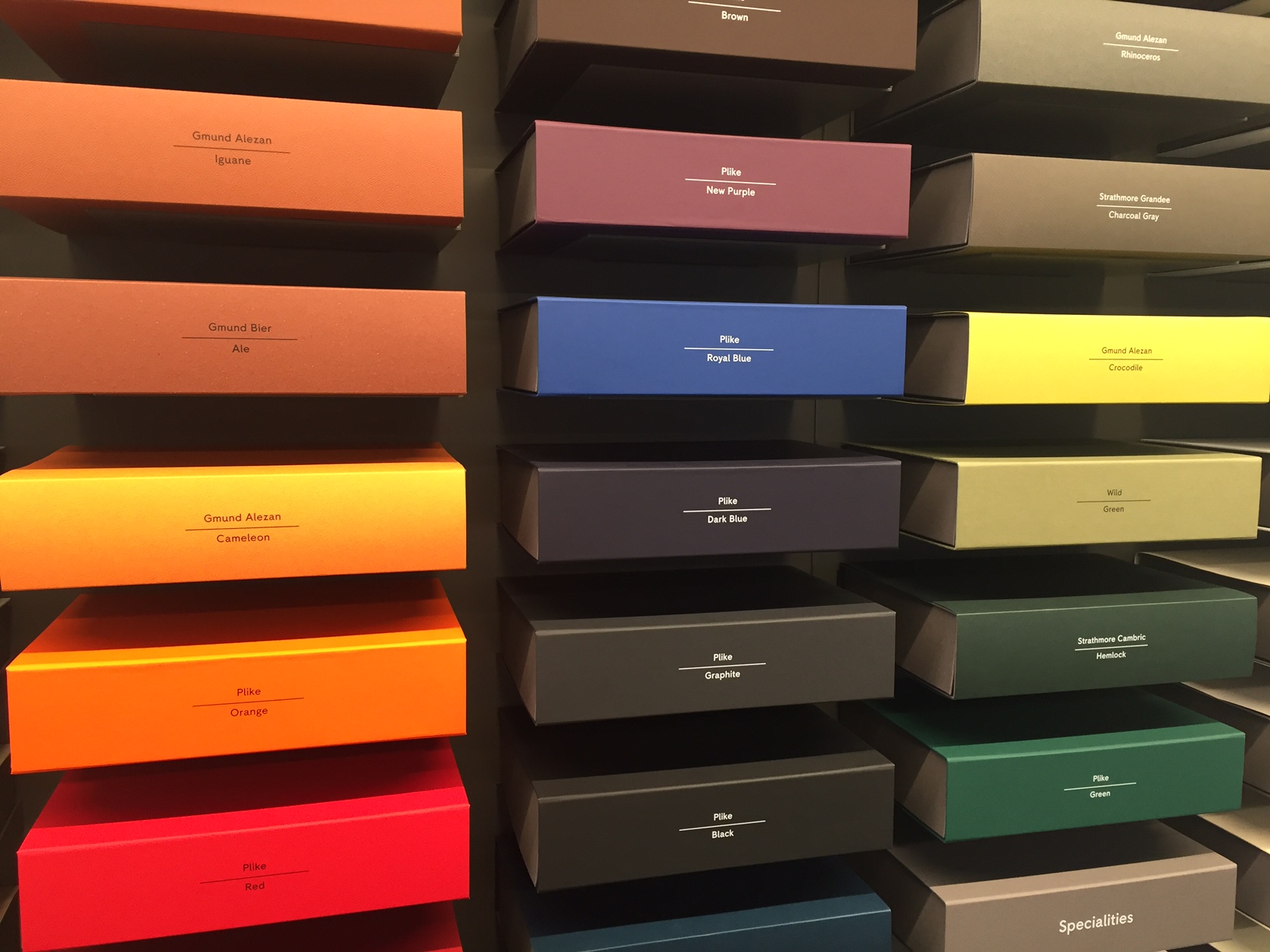 Part of the range of coloured papers available from G.F. Smith
But is it a shade of green or blue? Peter Giles, a colour adviser at paint manufacturer Farrow & Ball, was asked to clarify. "It's one of those that could be either green or blue depending on who you ask," Giles said. Could Chris McManus, a professor of psychology at University College London, settle it? "Colours are notoriously tricky," McManus said, "particularly on computer screens, and so it may well look different on one compared with another. Colours are described as 'focal' when they are the typical reds, or yellows or blues that everyone agrees about, but there are others that are literally on the borderline. A dash more blue and it is blue, a dash more green and it green." So, the professor's view on the winning colour? "What is clear," McManus says, "is that it is quite nice."
The colour has been named after Annie Marrs, a UNESCO worker from Dundee, as one of the 30,000 participants who took part in the survey, she was the one who selected the shade that was the closest to the overall consensus. "I've always loved colours in the green / blue family," she said.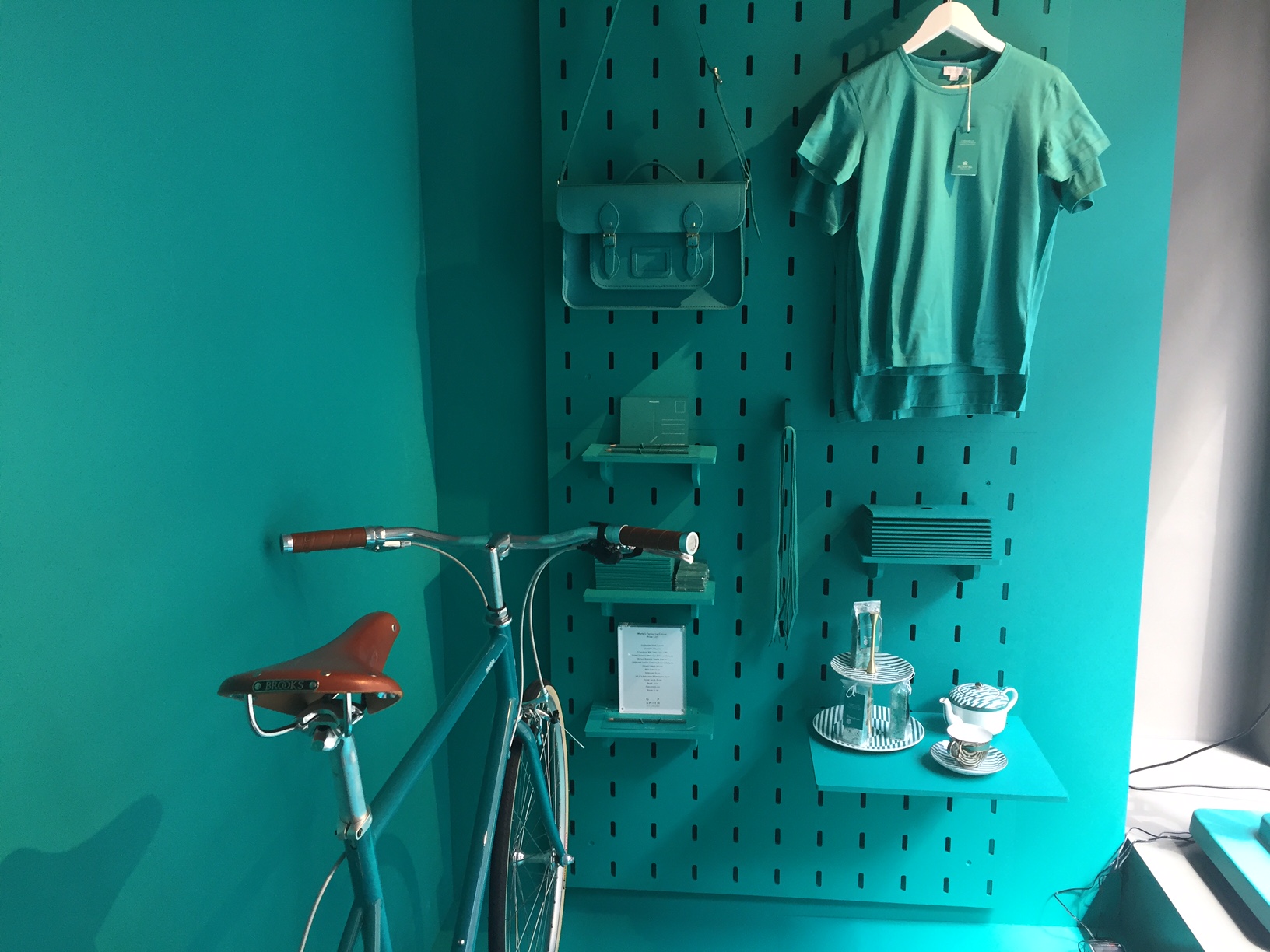 Items by brands such as the Cambridge Satchel Company reproduced in the new colour at a pop-up store in Hull.
But what is this winning colour?
The answer was foreshadowed by the introduction of the man who announced the name of the new colour, Hull 2017 Chief Executive Martin Green, who revealed that it will join G.F. Smith's Colourplan range as Marrs Green.
We're fascinated by how people see things, not just in terms of colour but in all aspects of visual design. To work with an experienced agency that's certainly not 'green' but can bring plenty of colour to your communications, contact keith.sammels@lawcreative.co.uk